Pre-Order Classic Glass
www.tonkrecords.com Get Classic Glass on 150-gram recycled vinyl w/ free download coupon. Special pre-order price of $11 + s/h!
Upcoming Shows
* = solo *** = w/ Swarming Branch 3.21.13 *** - 10PM, $5 - @ Ace Of Cups Columbus, OH w/ Petit Mal, Reverse the Curse, and Sable Spurs 3.24.13 * - 7PM, donations - @ It Looks Like It's Open Columbus, OH w/ Lobo Marino, Edwin Perry, Bowl of Dust 3.27.13 * - 8PM, $15 - @ The Basement Columbus, OH supporting Martha Wainwright 4.12.13 * - 10PM, $5 - @ Kobo Live Columbus, OH w/ Nick...
Hello everyone. At long last, we will release Classic Glass on vinyl/digital (and maybe CD later) on May 14th.  This will be the first release from Tonk Records, our very own label.  A brief, west-coast-centric tour will begin the same week.
Water Cooler Talk
Chris Deville for the Columbus Alive
9 Months in the Womb with Classic Glass
Collage by Annie Graham (anniegraham.tumblr.com) On April 25, 2011, I went to Columbus Discount Recordings with Dane Terry and Gentleman All-Star Sean Leary to begin tracking Classic Glass, the second Swarming Branch LP.  The band had only reunited two weeks prior, and we expected the excitement of playing unfamiliar material to instill the session with an unbridled joy that is an impossibility...
Upcoming Shows
12.15.11 - 10PM, $5   - Andrew Graham & Marie Corbo @ Kafe Kerouac Columbus, OH 3.30.12 - Andrew Graham & Swarming Branch @ Pabst Blue Ribbon Presents: THE 1970'S! 10 BANDS – 10 YEARS – 30 SONGS Columbus, OH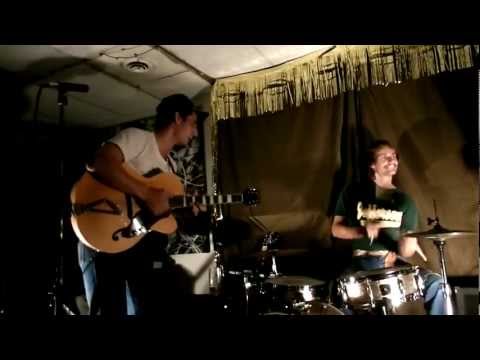 Online Store Updates
Howdy. When you click on "Audio" you will now see the entire RTFO Bandwagon back catalog as well as new Swarming Branch stuff. Every track from 2007-2011 can be streamed, many can be downloaded for $1/song, and everything can be ordered on LP or CD or cassette.  Happy Listening!
"GREAT APE"   A new track from our very own Dane...
The next songwriter who...
…rhymes "crzy" and "lzy" KNUCKLE SANDWICH
TWT #6:
There were four other cowboys on the plane today. Time to take us off the endangered species list?
TWT #5:
…realized all my top bros rest for the appropriate number of beats when singing a cappella
TWT #4:
Just got done having a threesome with Debbie Downer and Negative Nancy. Just in time to go to the opening ceremony of my Olympics.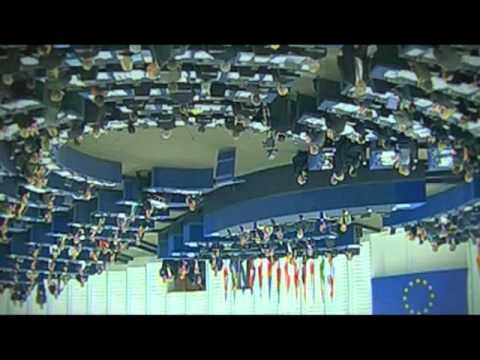 TWT #3:
I sent an email to Kraft two days ago offering to be the spokesman for their Claussen Kosher Dill Pickles I told 'em I have an up and coming band they didn't respond. Might have been 'cuz I sent it to their customer service hotline.
Tweeting without Twitter #2:
I ran 4 miles today no problem.  I'm thinking about getting into fitness but I'm worried that it might not be fun.
Oboe Player Wanted
apply in person by knocking on the door of 166 1/2 W. 4th Ave. Columbus OH 43201
Hello Columbus
…in Ohio for the first time in 2011.  It feels good to be home. We're recording an LP April 25-May 1 at Columbus Discount Recording. Also, we have two shows coming up: Wednesday, April 20 @ House Bar in Bloomington, IN Saturday, April 30 @ Carabar in Columbus, OH
Tweeting without Twitter #1
so I've finally gotten around to doing some research into this whole "Indie Rock" phenomenon, and the results are surprising — despite the tremendous effort put into cultivating an attitude of effortlessness, the stacks of cash spent on vintage gear to somehow suggest a denial of capitalism and conformity, and the practice of deliberately obscuring one's diction so...
Notes from the field #2
Two days ago, I was offered the use of a house in the South Carolina swamp for recording.  The was one caveat: "the only thing is if you make a lot of money remember that I like small motorcycles with big engines"
2 tags
Everybody's talkin' 'bout them deeemos!
http://blog.columbusalive.com/Sensory/2011/01/hear_the_latest_pop_curiositie.shtml From Chris DeVille's Sensory Overload Blog: "The honorable Philip Kim tipped me off to new music from Andrew Graham and Swarming Branch streaming on MySpace for your listening pleasure. Click through to hear "Holy Joeys, Congnoscenti, Tar Babies and Love", "The Pounce" and...
Notes from the field: #1
http://maps.google.com/maps/ms?hl=en&ie=UTF8&t=h&msa=0&msid=200717770910093938121.00049b7677a6a580bb97e&ll=34.433386,-80.910774&spn=0.001097,0.002741&z=19 Howdy! …spent the last 20 days near Winnsboro, South Carolina working on restoring a branch of Taylor Creek with Matt Hanewald, Snuffy Hall, Jeffrey Gillespie, Kenny Duncan, and Snuffy's Jack Russell...
1 tag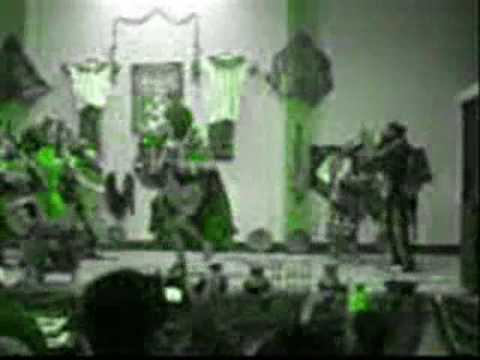 1 tag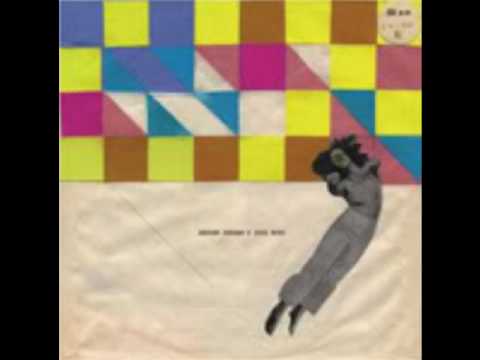 1 tag
"Holy Joeys, Cognoscenti, Tar Babies in Love," "The Pounce," and "Final Boss" are now up at www.myspace.com/rtfobandwagon
1 tag
Swarming Branch Enlists/in Lists
"Take it Easy On Kathy, At Least She Can Dance" helped us reach ears around the world in 2010.  Some people were even gracious enough to count our record among their year-end favorites. http://www.raisedonindie.com/industry-news/best-new-nonrequired-listening-2010/ http://skogsgospel.blogspot.com/2010/12/100-plattor-att-ta-med-sig-fran-2010.html ...